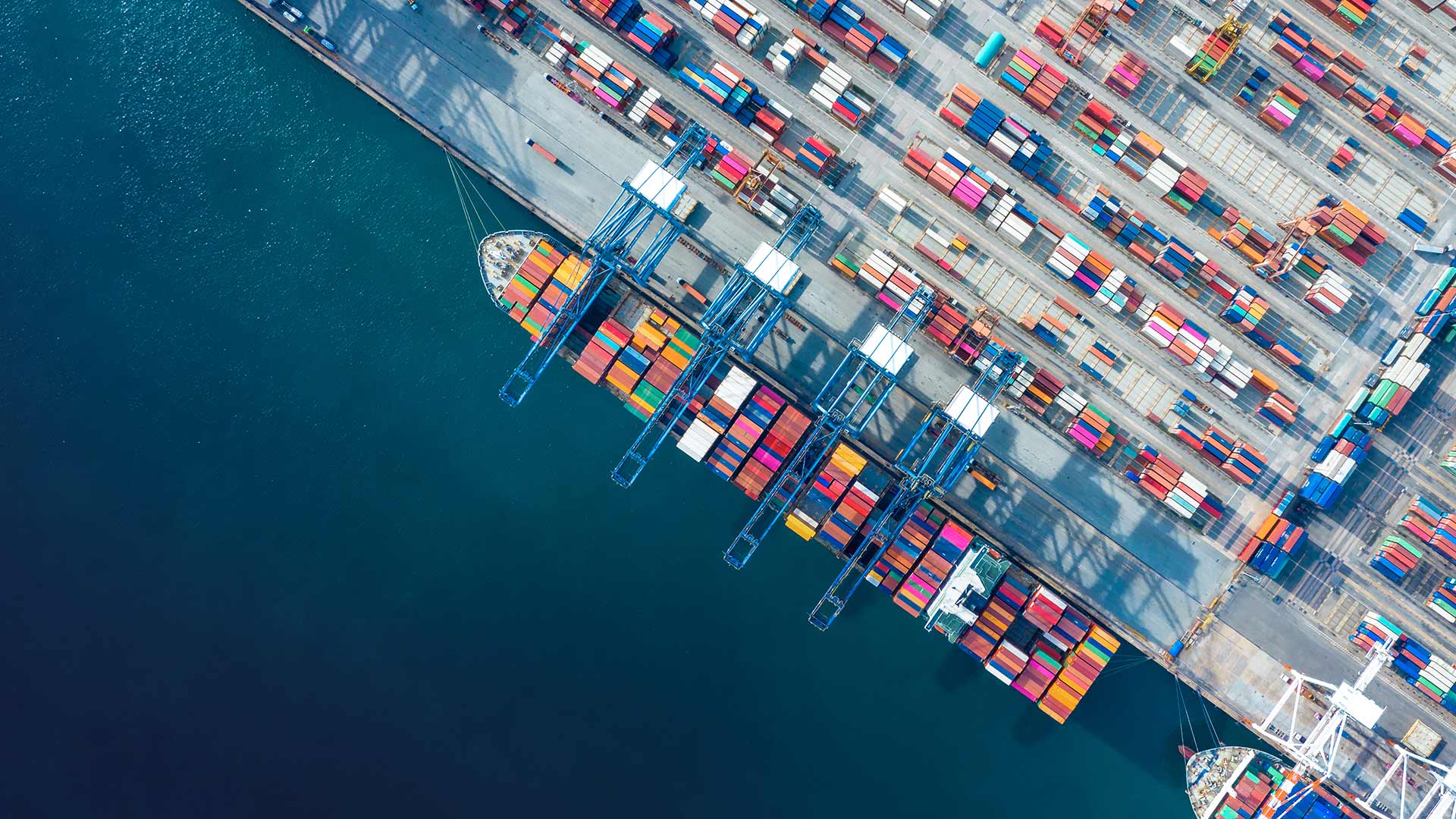 Rail Infrastructure Financing
Protecting accounts receivable with supplier credit and/or buyer credit cover
Brief description of rail infrastructure financing
With its flexible rules, the OECD Sector Understanding on Export Credits for Rail Infrastructure is to take account of the sector's specific characteristics with customised cover options. In particular, extended repayment terms are applicable subject to certain conditions being met.
The Sector Understanding's initial period of validity is limited in time until 31 December 2023.
As cover for rail infrastructure financing schemes Supplier Credit Guarantees and/or Buyer Credit Guarantees are used. Besides, the combination with other forms of cover (e.g. manufacturing risk cover, contract bond cover, Counter-Guarantee) is possible.
Worth knowing: You will receive a premium indication in the course of the online application procedure, i.e. before submitting a formal application for cover.
Rail infrastructure financing at a glance
Target group
Supplier credit cover: German export companies
Buyer credit cover:

German banks
German branch offices of foreign banks
Foreign banks (under certain conditions)
Terms of the covered transactions
The maximum repayment term is 12 years for transactions in Consensus Category I countries and 14 years for transactions in Consensus Category II countries.

Conditions that must be met are that
the total order value must be higher than 10 million SDR
and that
the repayment term must not exceed the useful life of the investment.

Conversion of the Special Drawing Rights
For transactions in Consensus Category I the following conditions must be met in addition:
There must be a co-financing scheme with other private financial institutions in which state export credit agencies are minority partners with pari passu status until the end of the repayment term. Support by state export credit agencies shall only be granted if less than 50 % of the total loan amount is covered by one or several export credit agencies.
The premium must not be lower than market rates for the risk in question and must be commensurate with the corresponding rates charged by the private creditors involved in the project (market test required).
Specific features
Flexible repayment profile possible
If, in exceptional cases, a repayment profile differing from the normal one is chosen, the repayment of principal and interest shall be made in accordance with Article 14 of the Consensus. The maximum weighted average life of the repayment period under Article 14 d) is 6 ¼ years for transactions in Category I countries and 7 ¼ years for transactions in Category II countries.
Premium
The premium rates set out in the current schedule of fees and premium rates apply; a flexible repayment profile it will be taken into account accordingly when the horizon of risk is determined.
For transactions in Consensus Category I, usually, a market test must be carried out.
Uninsured percentage
Under supplier credit cover

5% for political risks
normally 15% for commercial risks

Under buyer credit cover 5% for all risks
Apply for Supplier Credit Cover/ Buyer Credit Cover
You can apply quite easily for the product online in the myAGA customer portal. Please submit your digital application there in order to apply for cover for your export transaction under a Supplier/Buyer Credit Guarantee. For this purpose, please register once and comfortably with just a few steps in our myAGA customer portal. If you already use myAGA you can log on directly with your access data.
If you need assistance with the application or if you have any questions regarding the suitable product for you, please contact our business consultants.
Do you have any additional questions regarding rail infrastructure financing?
Our experts will be pleased to answer any questions regarding rail infrastructure financing and will guide you step by step through the application process if desired. Please do not hesitate to contact them.
Your Contacts
Please do not hesitate to contact us.