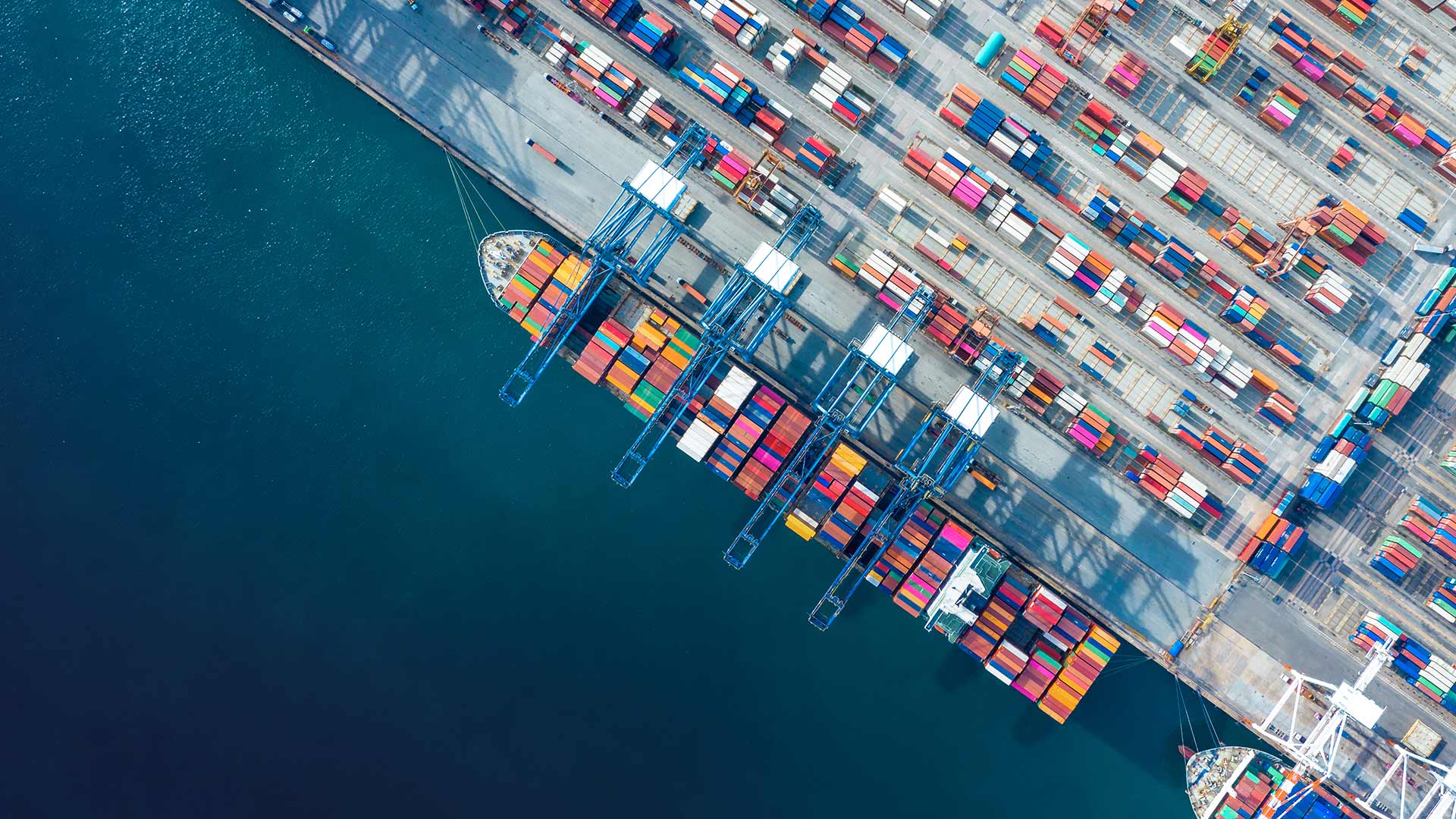 Hermes Cover click&cover EXPORT
Easily insuring exports with the digital Supplier Credit Guarantee
We support you in protecting your export business
Insuring export transactions quite easily online? Our Hermes Cover click&cover EXPORT will be the ideal tool for that. Digital supplier credit cover enables German export companies to quickly insure receivables arising from a single export transaction (supply of goods or services) and straightforward export transactions online.
Worth knowing: You can find out whether this form of cover is suitable for your transaction in question by answering just five questions for the feasibility check. Besides, you will receive an indication as to the amount of the premium payable in the course of the online application process, that is before actually submitting an application for cover.
Hermes Cover click&cover EXPORT at a glance
Target group
German export companies
Payment terms of the covered transactions
Short-term (up to 2 years)
Medium/long-term (2 to 5 years)
Insurable risks
Supplier credit cover offers protection against payment default if the foreign buyer fails to make payment within 6 months after the due date (protracted default).
Premium
Depending on the product parameters chosen you will be shown the premium amount as "all-in premium" in the course of the online application process.
Uninsured portion
5% for political and commercial risks (provided that the criteria for the reduced uninsured portion under supplier credit cover are met. We will be pleased to inform you whether this is possible for your).
Hermes Cover click&cover EXPORT: Your advantages at a glance
Simple

A feasibility check offers you the possibility to check quite easily whether Hermes Cover click&cover EXPORT is suitable for your transaction.
Digital

You can apply for Hermes Cover click&cover EXPORT quite easily online.
How does Hermes Cover click&cover EXPORT work?
In the case of supplier credit cover, the exporter allows the foreign buyer time for payment and bears the risks arising in connection with this loan, e.g. payment default, himself. Short-term Supplier Credit Guarantees (repayment terms not exceeding 24 months) are offered by the Federal Government mainly for cover of the supply of consumer goods, raw materials, semi-finished goods, or spare parts. Supplier Credit Guarantees for medium-and long-term transactions with repayment terms of more than 24 months are applied primarily in the capital goods and plant sector.
Worth knowing: The counterpart of a supplier credit is a buyer credit where a bank extends a loan to the foreign buyer with which the exporter is paid already when the goods are shipped. The exporter can then take out cover for the remaining risk of non-disbursement of the buyer credit.
What kind of transactions can be covered under Hermes Cover click&cover EXPORT?
Hermes Cover click&cover EXPORT is primarily suited for standardised business transactions with, among others, the following parameters:
Order value: up to 5 million euros
Terms of payment: only selected normal repayment profiles
Maximum credit period: 5 years
Countries classified in country risk categories 1 – 5
Permitted foreign content: up to a maximum of 49%
Of which local costs: up to a maximum of 11.5% of the total order value
Applying for Hermes Cover click&cover EXPORT
You can apply quite easily for this product online in the myAGA customer portal. Please submit your online application there in order to apply for cover for your export transaction under Hermes Cover click&cover EXPORT. For this purpose please register once and comfortably with just a few steps with our myAGA customer portal. If you already use myAGA, you can log on directly with your access data.
If you need assistance with the application or if you have any questions regarding the suitable product for you, please contact our business consultants.
FAQs – Hermes Cover click&cover EXPORT
What additional forms of cover are available?

In addition to the risk of payment default, manufacturing risks (before shipment) can be covered as an integral part of Hermes Cover click&cover EXPORT if need be. Details can be found at:
How do I submit an online application?

The online application, including a preliminary check and indication of the premium payable, can be accessed at www.exportkreditgarantien.de/en. To use Hermes Cover click&cover EXPORT, please register with our online portal "myAGA" first.
How do i gain access to myAGA?

It is possible to register with "myAGA" in just a few easy steps. This will give you access to all "myAGA" functions including the digital application form, meaning that you do not have to sign any forms again. You simply submit your applications online.
Do you have any additional questions regarding digital export credit cover?
Our experts will be pleased to answer any questions regarding Hermes Cover click&cover EXPORT and will guide you step by step through the application process if desired.