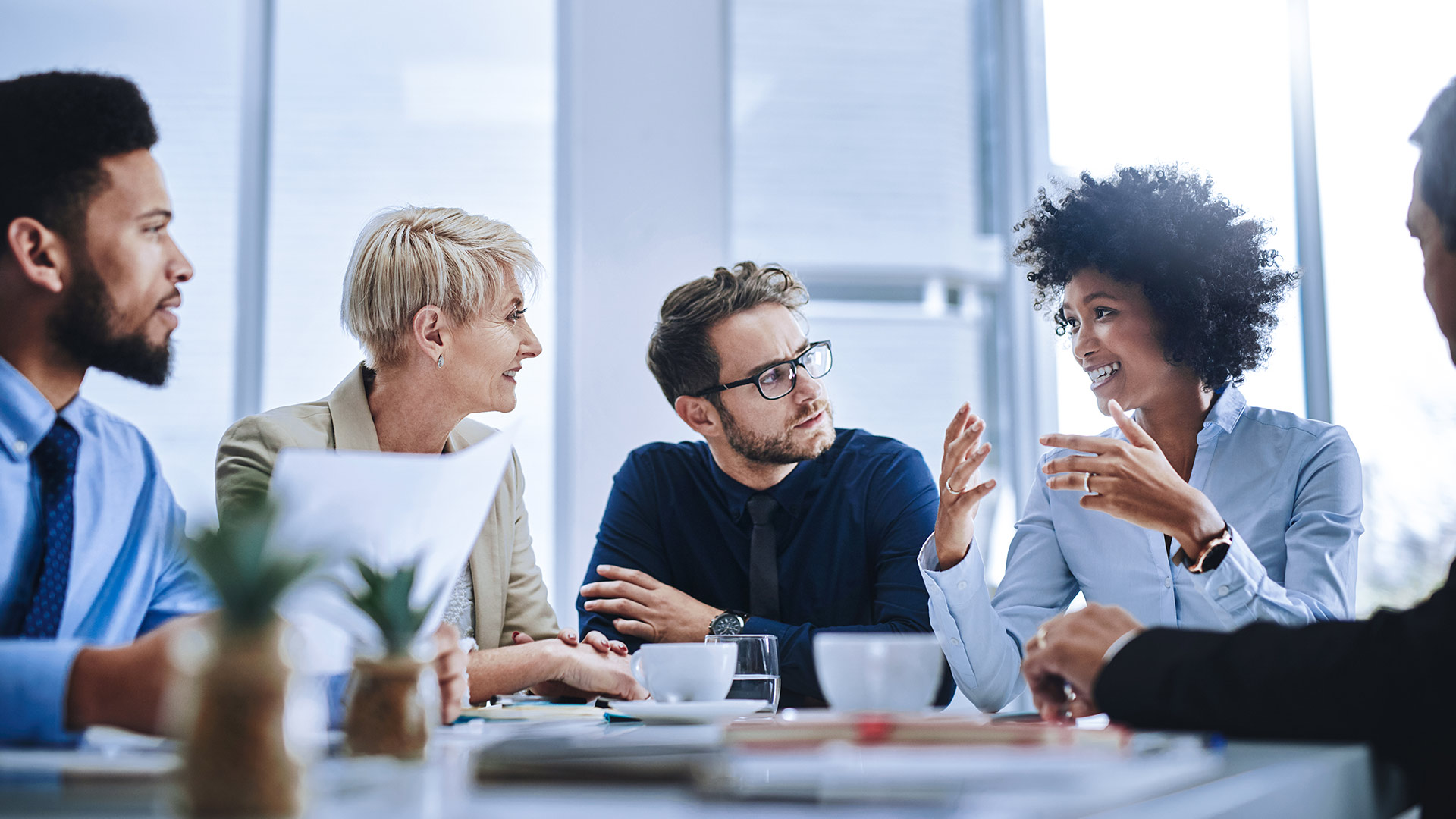 Financing options for your export business
We'll show you how Hermes Cover gives you flexibility when it comes to your liquidity and how you and your customers can benefit from this.
Advantages of export finance
Financing options for your export business
Securing supplier credits with supplier credit cover
With supplier credit, the exporter grants the foreign buyer a credit period and bears the risks associated with the credit, such as non-payment. Under a Supplier Credit Guarantee, the Federal Government covers the associated risks and thus enables a bank to purchase the receivable. All risk periods up to long-term credit periods are covered.
Worth knowing: Short-term supplier credit cover (credit period of up to a maximum of 6 months) is offered by the Federal Government primarily to secure the delivery of consumer goods, raw materials, semi-finished goods or spare parts. Individual transactions as well as recurring transactions or deliveries and services to multiple customers in different countries can be backed by the Federal Government in the same way. Supplier credit cover for medium- and long-term transactions with a credit period extending beyond this is mainly used in the capital goods and equipment sectors.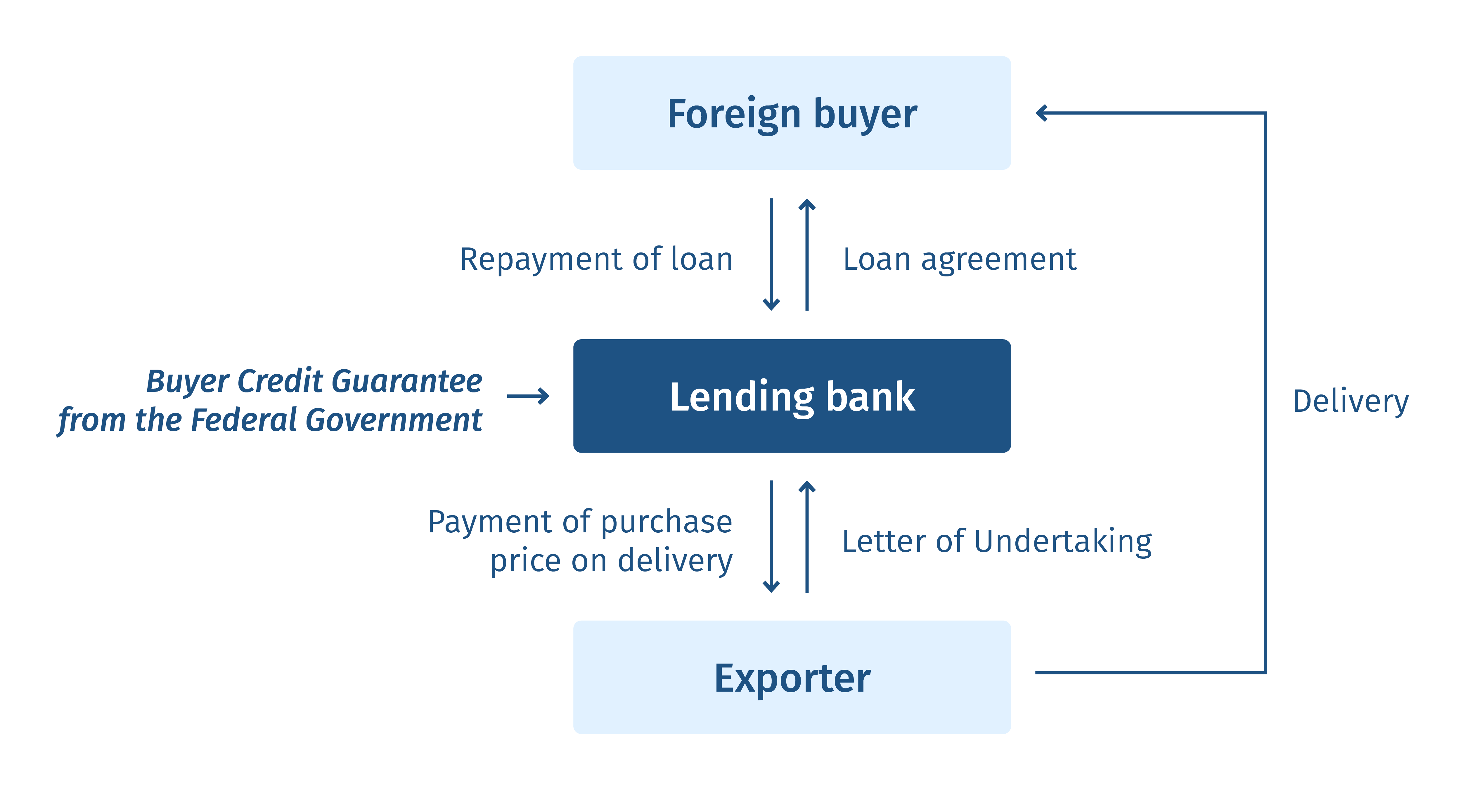 Securing buyer credits with buyer credit cover
With a buyer credit, a bank grants the foreign buyer (importer) a direct loan for an export transaction. This is a tied buyer credit as the credit or loan is used solely to finance this export transaction. The exporter, in turn, can cover the remaining risk of non-payment under the buyer credit by obtaining supplier credit cover from the Federal Government.
Worth knowing: Buyer credit cover can also be combined with supplier credit cover to address the risk that the bank does not disburse the credit.
Refinancing for financing institutions
Banks can improve the conditions for buyer credit cover by means of a Securitisation Guarantee, allowing the transaction to be refinanced at low interest rates or the credit risks to be minimised by Pfandbrief banks.
Worth knowing: The Securitisation Guarantee allows you to participate in the KfW Refinancing Programme, which can provide liquidity by refinacing the receivables covered.
For what kinds of transactions is it a good idea to cover your supplier or buyer credits by means of an Export Credit Guarantee?
The Federal Government supports the German export industry by offering a large number of guarantees to cover their foreign deliveries and services. This has created an opportunity for small and medium-sized enterprises in particular to open up new markets abroad or to maintain or expand existing ones. The focus is on high-risk regions or projects that cannot be executed at all or only with great difficulty in the absence of government support.
Cover is regularly available for:
Capital and fixed assets and
Supplier credits (customary in the market up to 5 million euros) as well as
Buyer credits (e.g. from 1 million euros depending on the bank's offer),
provided the transaction is eligible for cover and justifiable in terms of risk.
Check directly whether your export business is suitable:
Export finance in practice
Three questions for an exporter to Indonesia
What influence is the geopolitical situation having on your Indonesian business and your risk assessment?
Although the current geopolitical situation is having a negative impact on some of our sell-side markets, South East Asia has not been affected yet. We need to monitor how the current debate on protectionism will indirectly affect the situation of our customers in Indonesia (increased steel imports from China).
What importance does Hermes cover in Indonesia have for you?
There is no alternative to the Hermes instruments for our business in Indonesia and they are also an important factor in our ability to execute projects together with our banking partners. Close cooperation with the responsible underwriting staff has also enabled us to complete several major projects involving high capacity utilisation for our company.
What trends do you expect to see in the future in Indonesia?
We continue to see growth rates of more than 5% for Indonesia in the medium term, underpinned in particular by the reform measures of the current government. We currently rate the political risks as fairly low, although we are a little concerned about the rise of radical and intolerant movements and the mounting instrumentalisation of religion for political interests.
Comments of an Euler Hermes consultant on Indonesia
What does an Euler Hermes consultant do?
The Euler Hermes consultant advises companies, irrespective of their sector and size, on export business in countries for which private credit insurers do not provide appropriate cover. Consequently, the Federal Government's activities focus on export credit guarantees for emerging economies and developing countries. This advice is provided free of charge. I personally am the contact person for Hesse and Saarland.
How important are Indonesian exports in this region?
For companies in the Rhine/Main region, exports to Indonesia are certainly not an everyday occurrence. When contact/advice is sought, this often concerns larger infrastructure projects.
What experience have you had in this connection?
Exports to Indonesia play only a minor role. Enquiries arise sporadically. But finance is often indispensable for infrastructure projects in particular.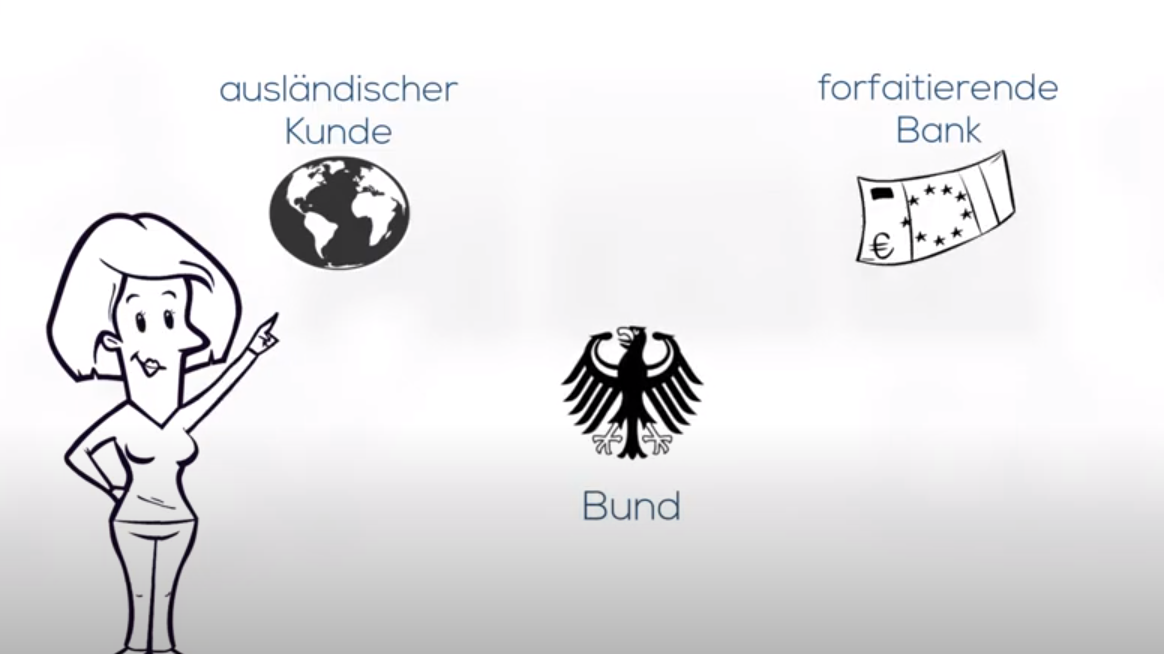 Receivables management
Did you know that you can expand your scope for financing foreign business considerably by means of forfaiting?
With Hermes Cover, this is even easier.
You can see how in our explanatory film (German only).
Attractive terms
If you wish to take out supplier credit cover, the uninsured percentage on commercial risks can be reduced to 5 per cent subject to a premium surcharge. The uninsured percentage is otherwise 10 per cent for under a Wholeturnover Policy (APG) and 15 per cent for other forms of cover. In addition to covering individual projects, it is mainly SMEs that make use of this option for wholeturnover cover, frequently also for small-ticket transactions.
The application fee for small tickets is currently waived in the case of Hermes Cover click&cover EXPORT. The Federal Government is thus supporting SMEs that are able to benefit from this special scheme for countries in risk categories 1-5 for a limited period expiring on 30 June 2023.
The uninsured percentage can now also be reduced to 5 per cent instead of 10 per cent in order to strengthen export business with public buyers in African countries that are members of the Compact with Africa. Learn more on our focus page on Africa.
Financing with Hermes Cover from the buyer's perspective
Process for foreign importers involving export credit guarantees provided by the Federal Government.
Submit your applications via our myAGA customer portal
You can easily apply for our products online via myAGA. To apply for cover for your export business, you can submit and manage your digital application in the customer portal.
Our training services
Are you a new policyholder or has it been a while since you last took out Hermes cover? Arrange appointments for you and your employees with our business consultants or experts in person, in hybrid form or online. We'll tell your employees everything they need to know about export finance. We're also happy to work with your bank.

What we offer:
Advisory consultations
In-house training
Training at your premises
You can also meet us at trade fairs and congresses: