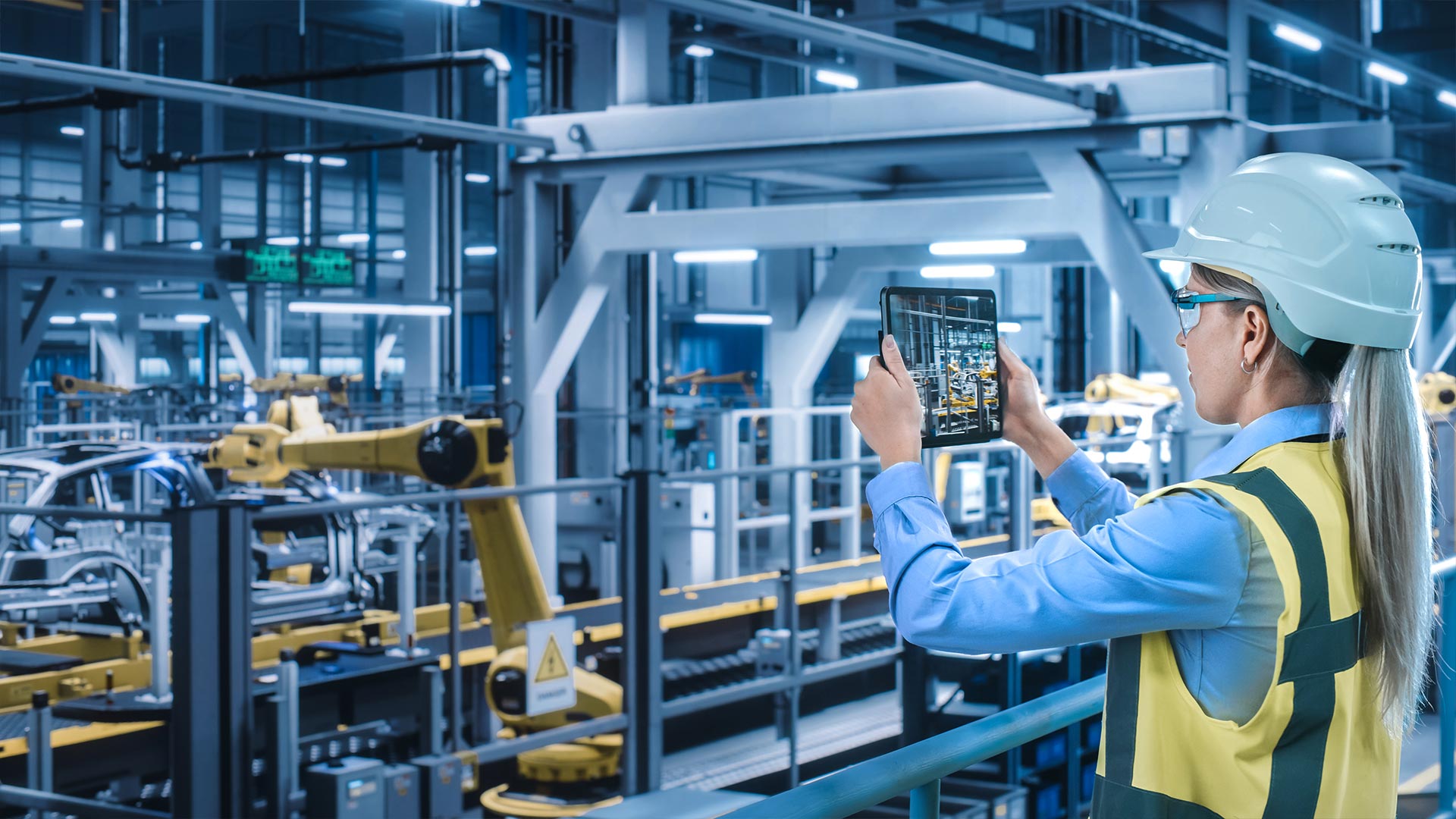 For German enterprises in the services sector
Changes in the German exporting industry
A look at international world trade clearly shows: There is an ongoing shift of value added and employment away from industry to the services sector. According to the OECD services already account for almost half of German exports.
A study on the effects of the digital transformation in the economy on the Export Credit Guarantees of the Federal Republic of Germany shows that still more goods than services are exported. However, the study carried out by the Federal Ministry for Economic Affairs and Climate Action (BMWK) emphasises: trade in services is growing – also in Germany.
The export of industrial goods is strongly influenced by the availability of high-quality services. Industrial products exported from Germany include approximately two thirds of service input in the form of advance performance (OECD 2020). In this way, know-how, services and rights increasingly become the intangible core of tangible goods.
Practical insights: Exports of services to Africa
German companies render most services in other European countries. But other regions, too, offer scope for growth in particular Asia and Africa. A company that taps into this development potential is, for example, ILF Business Group. The ILF Group is an internationally operating engineering and consulting company focussing on industrial and infrastructure projects in the fields of energy & climate protection, water & environment, transport and urban areas as well as oil, gas & industry.
In an interview, Dr. Schäfer explained the risks that are involved in their service projects and how the Export Credit Guarantee for Service Providers of the Federal Government (so-called Hermes Cover) helped to mitigate these risks.
This podcast (German version only) is loaded from a SoundCloud player. This means that the provider will collect user data for analysis purposes. If you agree, please click on the play button in order to play the podcast.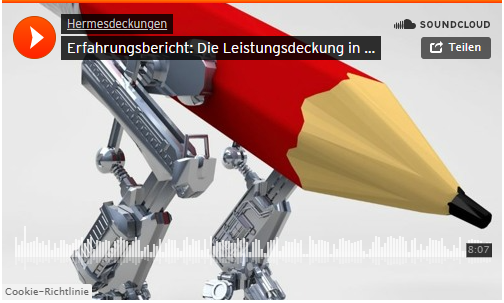 New export models come along with new risks
The offer of service-based business models involves new risks for exporters. The export credit guarantees (so-called Hermes Cover) will help you to protect your service exports against these risks.
The ultimate aim is:
A strong starting position
For your foreign business
In order to cover typical service risks, the Federal Government offers various instruments. Possible losses due to political and commercial causes for bad debt losses can be covered, including, for example, losses due to unfair calling of contract guarantees.
The Export Credit Guarantees of the Federal Government aim at promoting the business location Germany and its export strength with innovative, competitive services. The export of services is characterised by a high degree of individualisation. Thus, flexibility in cover is particularly important in connection with successful exports of services.
You would like to participate in this growth? And, at the same time, wish to minimise your risks?
Three ways to cover for your export of services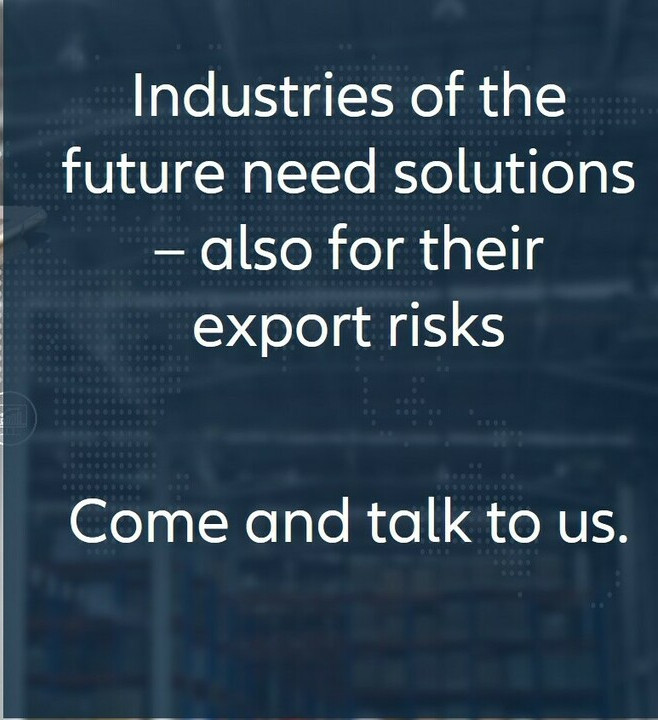 Future-oriented industries need solutions
We would like to know whether our products meet your needs, what you really need in form of state support or where the problems lie.
Get in touch with us and write us: Email.
Directly enquire about a transaction
With the preliminary inquiry (in German only), we advise you about the possibilities to cover your transaction under an export credit guarantee. Totally non-committal and free of charge.
Submitting a preliminary inquiry
Your contacts
Please do not hesitate to contact us.
Country information
This overview offers you the country cover policy of more than 200 countries.