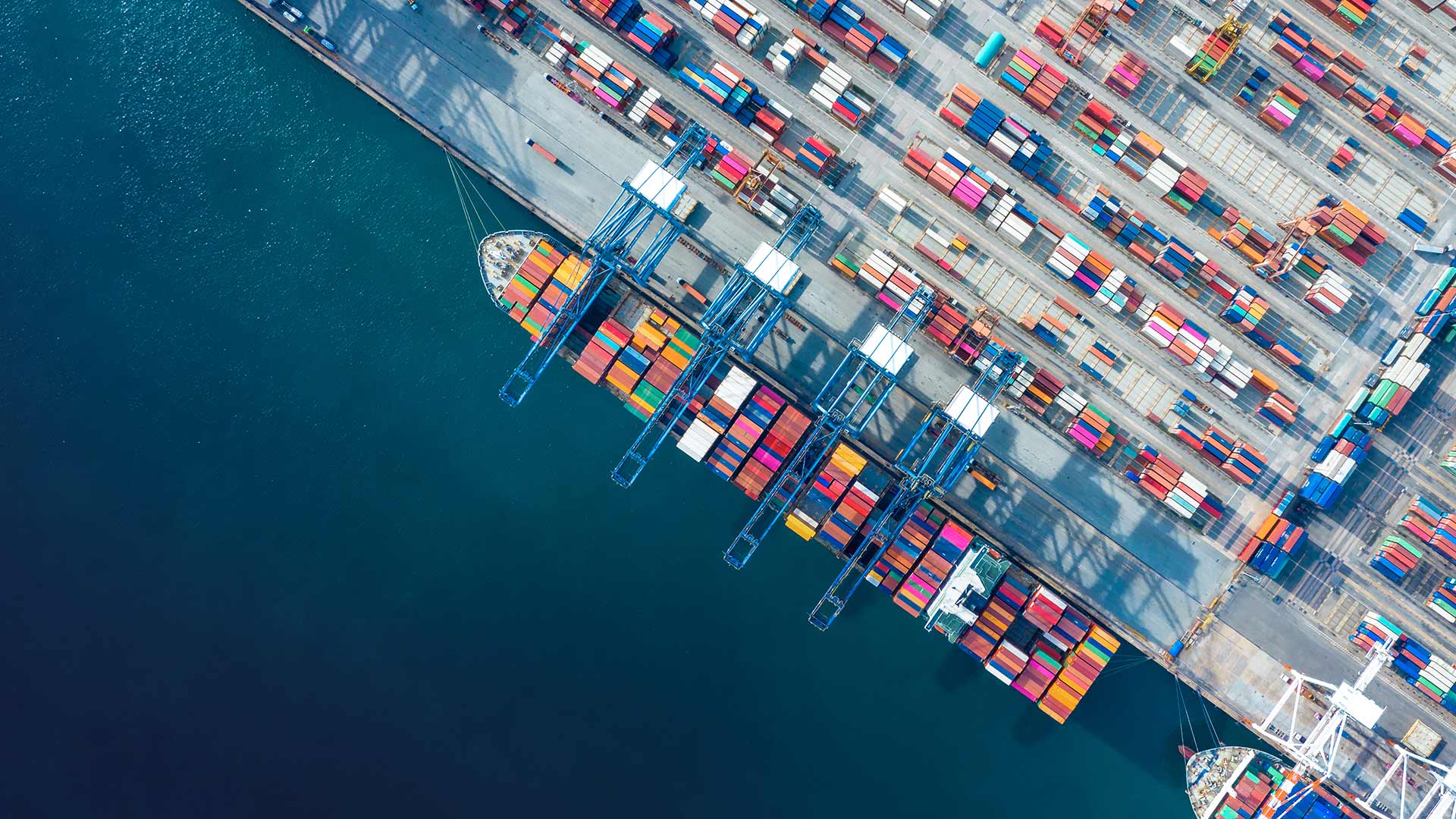 Revolving Supplier Credit Cover
Insuring export business as exporter
We support you with cover of credits conceded in the course of ongoing business relationships
You want to protect short-term receivables payable by foreign buyers in ongoing business relationships? Our Revolving Supplier Credit Guarantee will be the ideal tool for that. This form of Hermes Cover enables German exports to insure short-term receivables arising from an ongoing business relationship with one foreign buyer. However, revolving supplier credit cover is only available for ongoing business relationships with several deliveries.
Worth knowing: You can find out whether this form of cover is suitable for your transaction in question by answering just five questions for the feasibility check. Besides, you will receive an indication as to the amount of the premium payable in the course of the online application process, that is before actually submitting an application for cover.
Revolving supplier credit cover at a glance
Target group
German exporters
Payment terms of the covered transactions
Short-term (up to 12 months, in exceptional cases up to 24 months)
Insurable risks
Revolving supplier credit cover offers protection against payment default, particularly if
a foreign buyer becomes insolvent
the foreign buyer fails to make payment within 6 months (protracted default)
adverse measures are taken by foreign governments or warlike events arise
local currency amounts are not converted or transferred
contract performance becomes impossible due to political circumstances
Special features
In principle, cover facilities are available for all countries with the exception of exports with credit periods of up to two years to EU and core OECD countries (i.e. EU member states as well as Australia, Iceland, Japan, New Zealand, Norway, Switzerland, the United Kingdom and the United States).
Premium
One-off premium calculated as percentage of the order value covered (interest excluded) as well as specific administrative fees
For a detailed calculation, there is a premium calculator available
Uninsured percentage
5% for political risks
Normally 15% for commercial risks; upon application, the uninsured percentage can be reduced to 5% against the payment of a premium surcharge
Revolving supplier credit cover: Your advantages at a glance
Simple

A feasibility check offers you the possibility to check quite easily whether revolving supplier credit cover is suitable for your transaction.
How does revolving supplier credit cover work?
A Revolving Supplier Credit Guarantee covers short-term trade receivables of a German exporter who supplies of goods and/or services to a foreign buyer on a continuous basis. The policy period is one year and it will be automatically extended if notice of termination is not given in due time, at latest one month before the expiry.
FAQs Revolving Supplier Credit Cover
What

supplemental cover is available?

If required revolving supplier credit cover can be supplemented with
Do all trade receivables from foreign buyers have to be included?

As a rule, all amounts receivable from the same foreign buyer must be included in the revolving supplier credit cover (compulsory inclusion) if the payment terms correspond to those stipulated in the policy, with the exception of receivables secured by a letter of credit. However, on request of the exporter, such receivables may – for each contract period – be included in the revolving supplier credit cover. The exporter also has the choice of restricting cover for receivables which are secured by an L/C payable at sight to the political risks only (optional inclusion). This option gives the exporter a certain measure of control over the total volume covered under the Revolving Supplier Credit Guarantee.
What horizon of risk is covered?

The Revolving Supplier Credit Guarantee has a policy period of one year and is automatically renewed by the same period if notice of termination is not given in time. Cover for the individual amounts receivable becomes effective on the respective shipment date of the goods. Precondition for cover of these amounts is their being duly notified within the scope of the monthly turnover report. The turnover report is made on a special form in which the entire turnover of the previous month is entered. The Federal Government is liable for the covered trade receivables until they have been fully paid, regardless of whether the Revolving Supplier Credit Guarantee is renewed or not.
Do you have any additional questions regarding revolving supplier credit cover?
Our experts will be pleased to answer any questions regarding revolving supplier credit cover and will guide you step by step through the application process if desired.