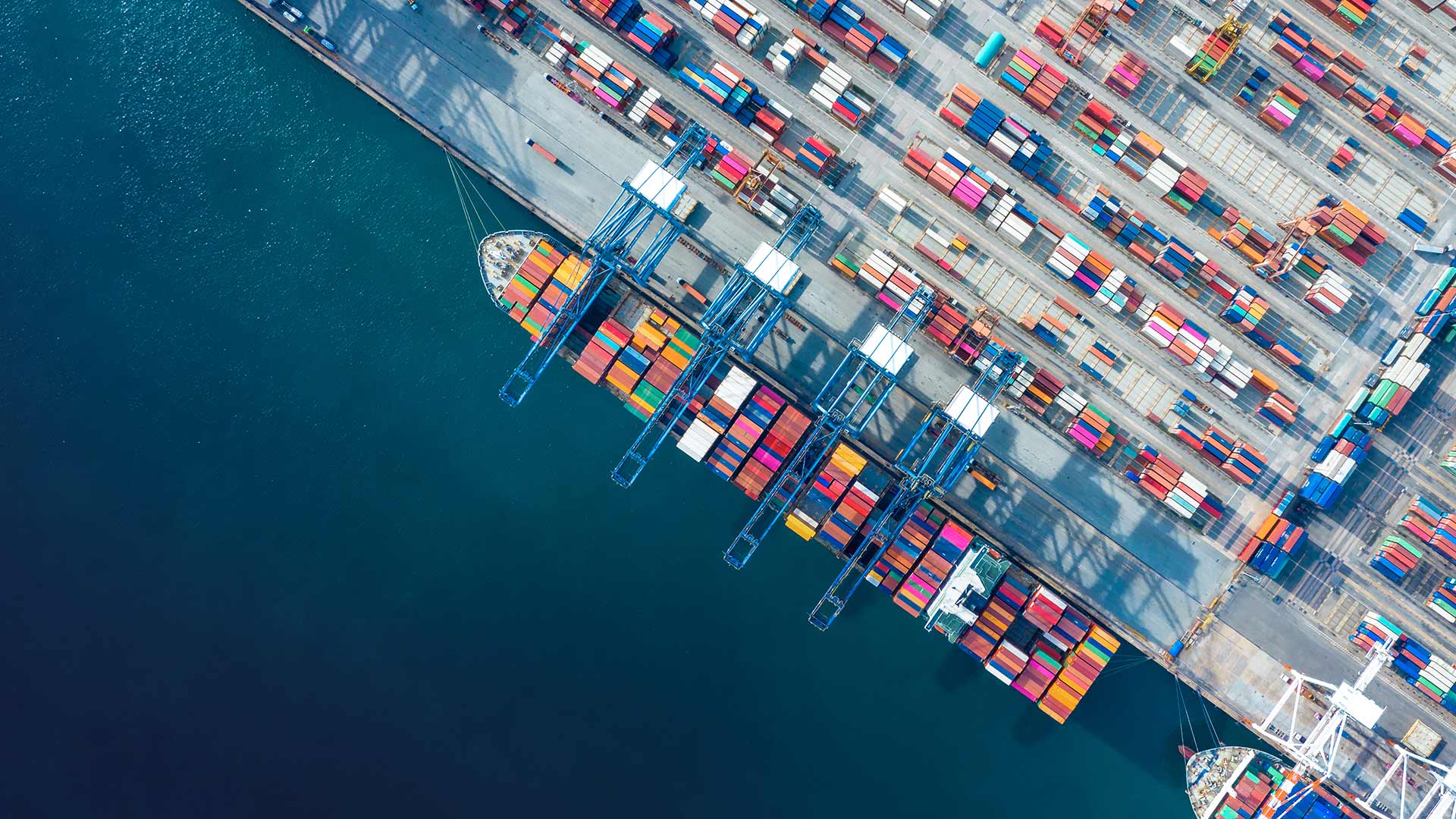 Insuring manufacturing risks
We support you in protecting yourself against manufacturing risks
You are looking for cover not only for your export transactions but also for your manufacturing risks? Our Manufacturing Risk Guarantee will be the ideal tool for that. This form of Hermes Cover enables German export companies to cover prime costs (direct costs and overheads) incurred in connection with the supplies and services agreed in the export contract with the foreign buyer up to the amount of the order value.
You can find out whether this form of cover is suitable for your transaction in question by answering just five questions for the feasibility check. Besides, you will receive an indication as to the amount of the premium payable in the course of the online application process, that is before actually submitting an application for cover.
Worth knowing: Manufacturing risks refers to the exporter's risk that he cannot recover the costs he incurred for the relevant production after the conclusion of the sales agreement – e.g. because the buyer rescinds the contract or has become insolvent.
Manufacturing risk cover at a glance
Target group
German export companies
Insurable risks
Manufacturing risk cover offers protection against losses caused by a discontinuation of production, particularly if
the foreign buyer becomes insolvent
the contract is cancelled or other grave violations occur
adverse measures are taken by foreign governments or warlike events arise
embargo measures are taken by the Federal Republic of Germany or third countries participating in the export transaction as well as
the cancellation fee is not paid and/or the claim to partial payment is not fulfilled following a justified cancellation of the contract by the buyer

Special features
The risks arising after the despatch of the goods can be covered with additional export credit cover (supplier credit cover / buyer credit cover).
Alternatively, manufacturing risks in connection with standardised transactions having a value of up to EUR 5 million can be covered as integral part of Hermes Cover click&cover EXPORT.
Premium
One-off premium calculated as a percentage of the prime costs covered
In addition specific administrative fees (only if separate export credit cover has not been applied for)
A detailed calculation can be obtained with a premium calculation tool
Please note: If the goods/services are delivered to a third country, the country risk category of either the buyer's country or that of the third country is used as basis. The country risk category of the third country applies if it is less favourable than that of the buyer's country.
Uninsured portion
Manufacturing risk cover: Your advantages at a glance
Simple

A feasibility check offers you the possibility to check quite easily whether manufacturing cover is suitable for your transaction.
Digital

You can apply for manufacturing risk cover quite easily in our customer portal myAGA.
How does manufacturing risk cover work?
Manufacturing risk cover enables German exporters to insure production costs incurred in connection with an export contract.
Worth knowing: The risks arising after dispatch of the goods can be covered under additional export credit cover (Supplier Credit Guarantee/Buyer Credit Guarantee).
Applying for manufacturing risk cover
You can apply quite easily for this product online in the myAGA customer portal. Please submit your digital application there in order to apply for cover for your export transaction under a Manufacturing Risk Guarantee. For this purpose please register once and comfortably with just a few steps in our myAGA customer portal. If you already use myAGA, you can log on directly with your access data.
If you need assistance with the application or if you have any questions regarding the suitable product for you, please contact our business consultants.
FAQs manufacturing risk cover
What additional forms of cover are available?

If need be, manufacturing risk cover can be supplemented with
What horizon of risk is covered?

Cover takes effect with the entry into force of the export contract and normally ends with the shipment of the goods.
Can a Manufacturing Risk Cover be used for refinancing purposes?

The claims arising under a Manufacturing Risk Guarantee may be assigned to banks and forfaiting houses for refinancing purposes.
Do you have any additional questions regarding manufacturing risk cover?
Our experts will be pleased to answer any questions regarding manufacturing risk cover and will guide you step by step through the application process if desired. Please do not hesitate to contact them.
Your Contacts
Please do not hesitate to contact us.